Reason for choosing Logan IT Inc
WE MAKE YOUR BUSINESS AT EASE
Our dynamic and efficient Virtual Assistants makes your business at Ease and maximise your revenue.
DATA PROTECTION
At Logan IT Inc, we strictly follow privacy and confidentiality protocols in order to keep ourselves away from data thefts.
SOCIAL COMPLIANCE
8 hours a day and 5 days a week work schedule makes our team efficient and result oriented in achieving the set goals.
The amenities, safety and working friendly environment makes our team efficient and dynamic.
TRAINED VA'S WITH GOOD LANGUAGE SKILLS
Our trained VA's is experts in language with strong communication skills. They are highly proficient in improving the efficiency of work with efficient conversation.
MONTHLY BILLING PER VA'S, WITH NO HIDDEN CHARGES
There is only monthly billing per VA's. There are zero hidden charges. So, all you have to pay is only for the monthly billing we provide you with.  
KNOWLEDGE AND SKILL IS OUR STRENGTH
Our team's continuous learning spirit keeps them with updated knowledge and trained to implement the techniques in execution of the given tasks.
HUMAN RESOURCE IS OUR ASSET
Our Virtual Assistants are dynamic, comprehensive and efficient in fulfilling the task in a professional manner within the stipulated time.
COST FOR OUR SERVICE
The services charges for the tasks offered are competitive, but we vouch the qualities of the services rendered are of highest standards.
TERMS OF PAYMENT
We are flexible in the payment terms, but monthly billing is the most favorable term for our clients.
TERMS OF CONTRACT
The agreement can be signed based on the task assigned to us . Every task assigned to us with a simple contract agreeable by both of us.
Virtual Assistant Service Provider
Our Services
Our Services
Virtual Assistant Services
Our Case Studies
Look at how our virtual assistants extended great assistance to companies and became the game changer for their business.
Industries
Our services cater to various industries. Check your industry below and know how we facilitate your everyday work.
Frequently Asked Questions
Give a read to the questions and answers we added. Get a much clearer understanding of the service and know how we fit into your requirements.
Do we need to sign a contract?
Yes, please find attached with the proposal a sample agreement with our terms and Conditions.
Is there a penalty if we decide to cancel?
100% No penalties. Although we are confident enough in our ability to complete the task within the stipulated TAT, however we do have a termination clause in all our agreements that allow clients to cancel with only a short notice period.
What factors do you consider to find my support person?
Our goals are long term to make each and every employee to be thorough with the process, they are working in and always be on their toes, to meet client requirement.
How long do you foresee training lasting?
Our Training period will take approximately 2-4 weeks, depending on the process.
How do we communicate with our assigned staff?
We are supported with all the necessary secured online tools, i.e. MS Teams, Slack, Zoom etc. either by chat or over the phone for smooth functioning of the process. We also have local US phone numbers to contact team members directly.
How quickly can you get work done?
We follow strict TAT for each process handled by us, based on your need.
How does Logan IT Inc treat its employees?
Logan IT Inc treats all its employees unbiasedly, in a friendly atmosphere and provide all the basic needs for smooth functioning of operations. Our moto is, HAPPY EMPLOYEE MEANS HAPPY ORGANIZATION.
Does Logan IT Inc have office?
Yes, Logan IT Inc runs a full-fledged operational office.
Does Logan IT Inc use freelancers or outsource any of its work?
No, our company is highly professional to all our clients when you sign an agreement with Logan IT Inc and does not indulge in freelancers or outsource.
Do you work as an extension of our company?
Yes, Logan IT Inc works as a proud representative on world stage.
What is your management structure?
We have a highly reliable and strong management structure that includes: Directors, Team leads, QA support, IT support, HR support.
Do you have disaster recovery plans in place?
Yes, We do have multiple internet service providers and backup generators for non-stop operations.
What is a typical work week?
We follow 5 days (40 hours) a week schedule. Please let us know, if you have any other requirements in terms of work schedule.
What happens if an employee is sick or away?
In such scenario, we will ask our staff from another team to work on that day to meet the client requirement.
Logan IT Inc performs tasks virtually for companies at an affordable price. Our service creates considerable free time for companies allowing them to focus on the crucial tasks.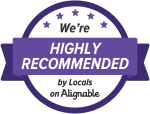 Copyright © 2023 Logan IT Inc All rights reserved
Logan IT Inc performs tasks virtually for companies at an affordable price. Our service creates considerable free time for companies allowing them to focus on the crucial tasks.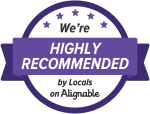 Copyright © 2023 Logan IT Inc All rights reserved